You want to remodel a room of your home, your entire home, or perhaps even a commercial property. You know how much you want to spend and you have a timeline in mind for the project's completion. All you have left now is to select a Chicago construction company to carry out the work! 
How do you determine if a Chicago construction company is the right fit?
One of the best ways to determine whether a construction company is the right fit is to ask if they have completed similar projects. Ask if you can see photos of their prior projects as well as reviews and testimonials from previous clients. If the company does not have experience within the scope of your project, it may not be the best fit for your needs.
Choosing the right construction company is imperative to the success of your project. We've put together a list of five crucial factors to keep in mind when choosing a Chicago construction company. 
1. Ensure the construction company is safety-compliant
Chicago contractors need to be licensed, bonded, and insured. You should only want to do business with those that have the proper licensing. This means they're protected by the statutes that exist to safeguard them against any issues that may arise. This is for the protection of you, the contractors, and the company.
Do they have worker's compensation? A licensed company has worker's compensation and liability insurance for its employees and is allowed to get and sign building permits. Many Chicago construction companies avoid the city of Chicago and any high-rise projects to save money, but if that company can't afford worker's comp, then are they a company you really want to be working with? 
2. Find a Chicago construction company with the right specialization
Construction is a very expansive field and not all construction companies are created equal. While one company may excel in bathroom and kitchen remodeling, another may be more skilled with outdoor projects such as decking and patios. To improve your chances of getting optimal results, we recommend hiring a company that has worked on projects similar to yours. 
3. Review client testimonials and ask to see examples of prior work
Client testimonials are the lifeblood of any business and are crucial when choosing someone to remodel your home. Knowing how to remodel a home is one thing, but doing it well is another. Testimonials will allow you to see if a company has provided exceptional quality and service to its previous clients. Before even asking this question, you can do some digging yourself. Check out online reviews from trustworthy sources like Houzz, Angi, and Google Reviews.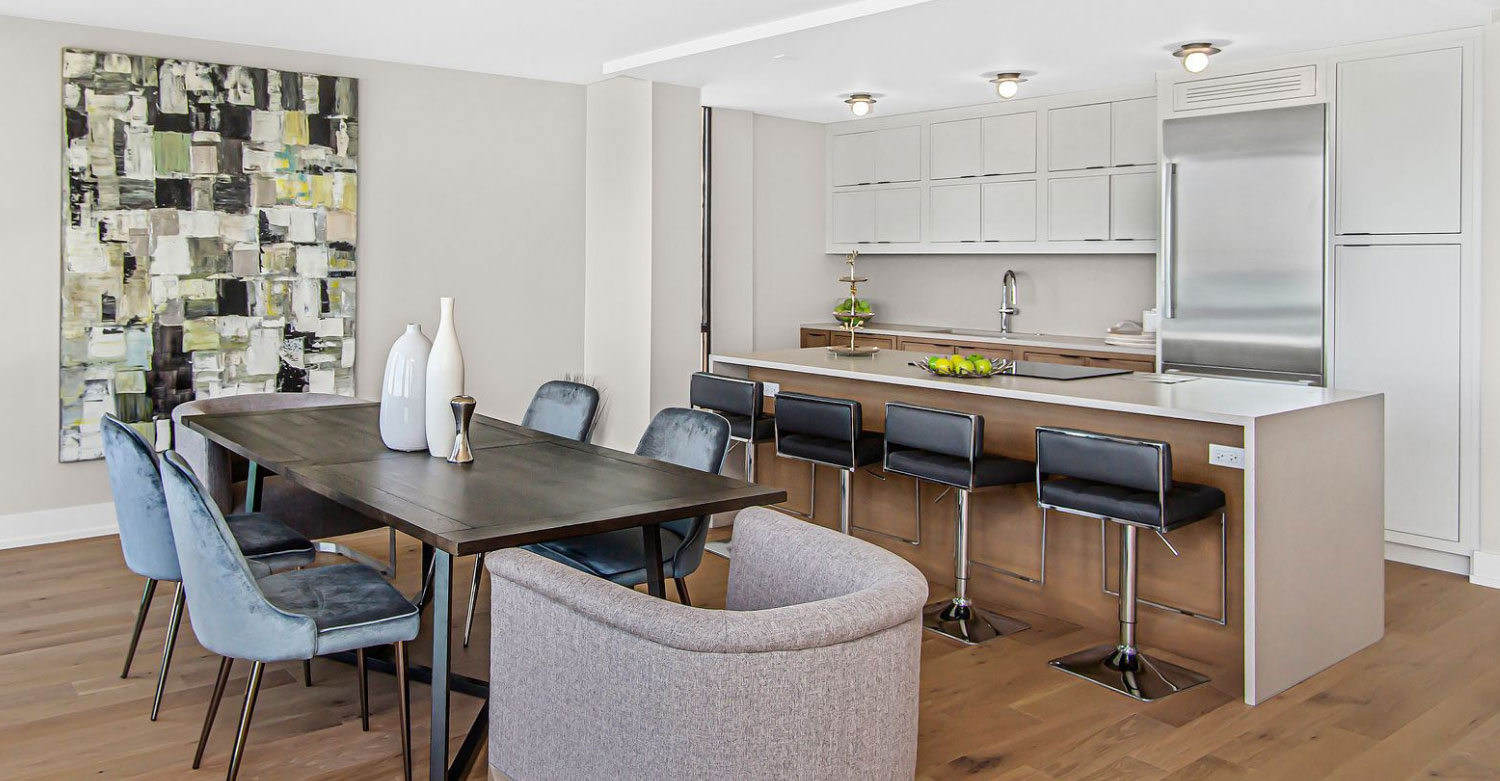 Ask to see examples of their work, too! A company that delivers stellar end results should be proud to show them off. Do they have photo galleries available to preview on their website, Facebook page, or Instagram account? Have their clients shared before and after photos on any review sites? 
4. Location, location, location!
What part of Chicago is the construction company based out of? For city-based remodeling projects, it would be wise to select a company close to you. It does not make sense to bring in contractors from other cities or towns when a local construction company is perfectly capable of getting the job done. The further away the company, the less likely the project is to be successful and/or completed in a timely manner. The logistics alone would be a nightmare. 
5.  Find a Chicago construction company that has been around the block (no pun intended) 
How long has the construction company been in business? Knowing how long a construction company has been in business can provide peace of mind in more ways than one. Longevity typically equals reliability, dependability, and a certain degree of competence. If a company is prone to not keeping their word or weren't good at what they do, they would have been out of business a long time ago.

Looking to remodel your Chicago home? IRPINO Construction is your one-stop shop for all your home remodeling needs in Chicago. Our experienced team is ready to transform your space into the home of your Dreams! Let's get talking – contact us now or by calling (773) 525-7345.