A kitchen is by far the most popular room to have remodeled. For many, the kitchen serves as a focal point of their home. When remodeled into a beautiful, functional space, the kitchen can be an absolute show-stopper! The average cost of a kitchen remodel in Chicago may seem expensive, but keep in mind that dated kitchens can drive down a home's resale value. A well-done remodel can attract buyers and make a higher listing price on a home seem reasonable. Above all, it can help you get the look and feel you want for your home.
Kitchen remodels have proven to have some of the highest returns on investment of any work you can do to your home. With all the moving parts, you'll want to ensure you understand all the costs associated with your Chicago kitchen remodel. The overall cost will depend on your project goals, kitchen size, and material selection. A larger, fully custom, gut-renovated space with premium finishes will require a larger budget. Whatever your budget, be sure to take at least twenty percent and set it aside for inevitable surprises that may arise along the way.
What is the average cost of a kitchen remodel in Chicago?
The average cost of a kitchen remodel in Chicago is $29,970 as per the Houzz.com Real Cost Finder calculator. This average is based on actual project costs from more than 100,000 homeowners and is broken down by location, in this case, Chicago. High-range kitchen remodeling jobs in Chicago cost $65,000 on average, with the top 5% of luxury kitchen remodeling jobs costing $147,609 for a fully-custom, gut-renovated space with premium finishes. These numbers are in line with the Chicago kitchen remodeling projects that IRPINO Construction has worked on.
How long does a kitchen remodel take in Chicago?
The average kitchen renovation can take anywhere between 6-8 weeks. The time it takes to complete a kitchen remodel will vary depending on the size of the kitchen and scope of work. The availability of materials and appliances (i.e.: some may be on backorder or special order) will also play a part.
Are kitchen remodels a good investment?
The kitchen is one of the most profitable rooms to remodel to increase value to your home. When you sell your home, you can expect to recoup an average of about two-thirds of your investment from your kitchen remodel. At resale, midrange kitchen remodels can recoup up to 80% of their costs. Upscale kitchen remodels earn an average of just over 64% back in the sale.
The average cost of a kitchen remodel in Chicago will fluctuate based on a number of factors. To help you better understand what your budget will get you, here is a breakdown of what you can expect for a low to mid-range and a mid to high range kitchen remodel in Chicago.
Low – Mid Range Kitchen Remodel in Chicago
Average Job Cost: $10,000 – $20,000
This may include:
Painting existing cabinets
Installing backsplash and under-mount LED lighting
Replacing countertops with granite or quartz (we recommend quarts over granite)
Installing new:

hardware*
appliances*
recessed lighting

Painting of walls, ceiling, and trim
*New hardware and appliances are sourced by the client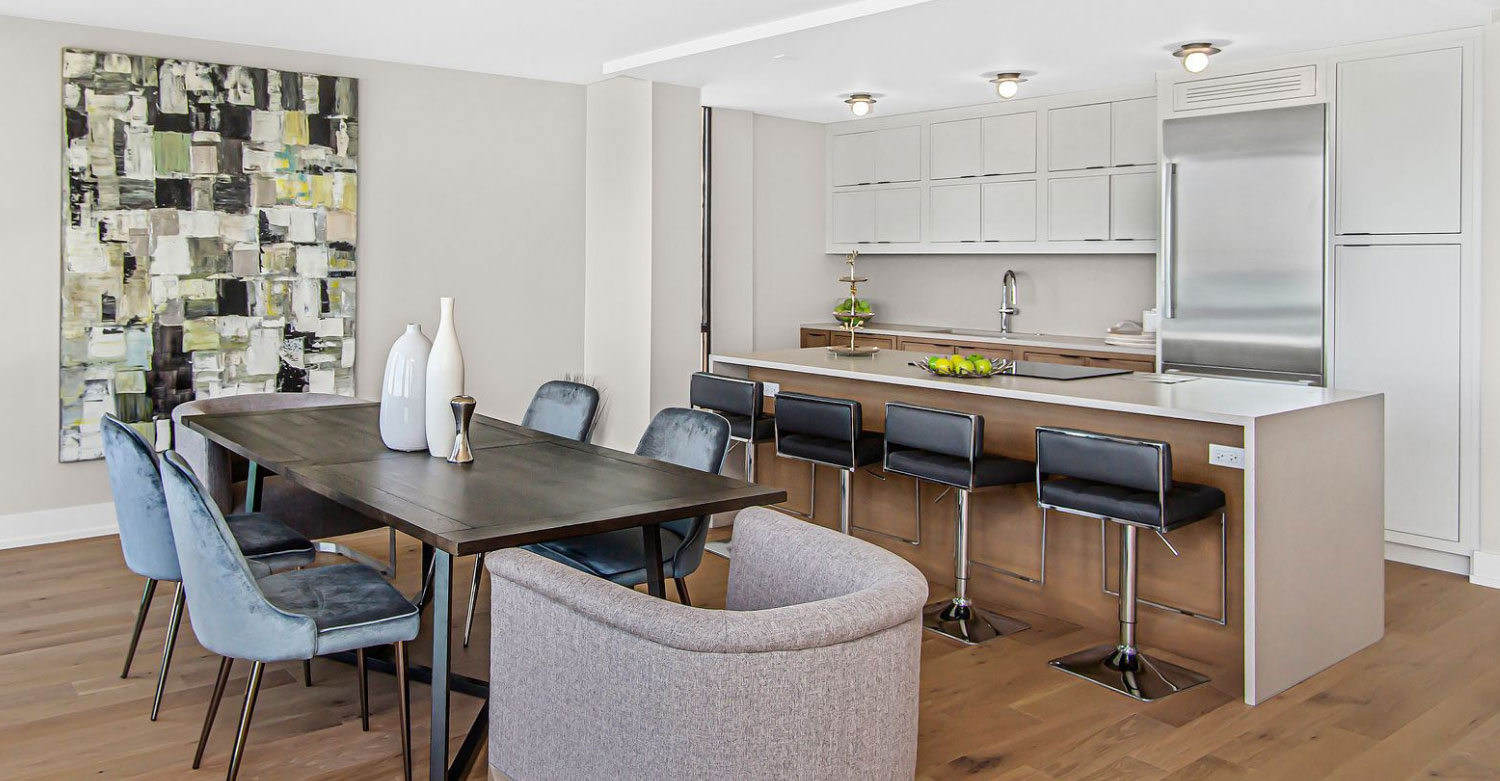 Mid – High Range Kitchen Remodel in Chicago
Average Job Cost: $20,000 – $60,000
Includes all of the items mentioned above in the low-mid range PLUS:
+ Replacement of flooring
+ Removal of existing cabinets and installation of new ones
+ New exhaust hood "venting to the outside"
+ Expansion of kitchen footprint and size
+ Relocation of kitchen sink and appliances
+ Installing dedicated water line to the fridge for ice and water
+ Installation of waterfall countertop over the island
+ Installing dedicated water line for coffee, espresso, etc
+ Installation of crown molding
+ Fabrication and installation of soffit for new lighting
Looking to remodel your Chicago kitchen? IRPINO Construction is your one-stop-shop for all your kitchen remodeling needs in Chicago. Our experienced team is ready to transform your space into the kitchen of your Dreams!
Let's get talking – contact us now or by calling (773) 525-7345.