Renovating a single room is a huge undertaking, not to mention an entire house! We understand you have many options when selecting the best Chicago renovation, remodeling, and construction company to place your trust in. Narrowing it down to only one is a major decision, one that may leave you feeling anxious and stressed, but for good reason – you want to get it right the first time! 
Here at IRPINO Construction, we like to consider ourselves the leader in the Chicago renovation, remodeling, and construction scene. We are a family-owned and operated business that has been specializing in residential construction for over 20 years. Our team understands that your project is of the utmost importance to you. We strive to provide you with a hassle-free, high-quality, competitively-priced outcome.
IRPINO Construction will look at your project as unique. We will work with you to suggest the best materials for your particular needs. We understand how crucial it is to honor budgets and timelines, and will do our best to exceed your expectations.
So, what makes IRPINO Construction the best Chicago renovation, remodeling, and construction company?
1. Professionalism and Delivery of Proposals
Our entire team is made up of professionals. We like to set ourselves apart from our competition. While other contractors are providing you with blanket quotes via email, IRPINO Construction owner, Dominic, will take the time to come out and complete a site visit.
Their reviews are excellent and after meeting with the owner, Dominic, I understand why. Dominic is detail-orientated, thoughtful, and considerate. Many contractors were giving me blanket quotes via email but Dominic visited the site and discussed each detail.

– Peter R
This way we can be 100% confident in the bid we provide you with for your project. We'll even take the time to walk you through the details and costs. This also provides us with the opportunity to have a face-to-face discussion about your end goal. Something we believe can't accurately be communicated via just email. 
Dominic's quotes are right on and very easy to understand.

– Daniel D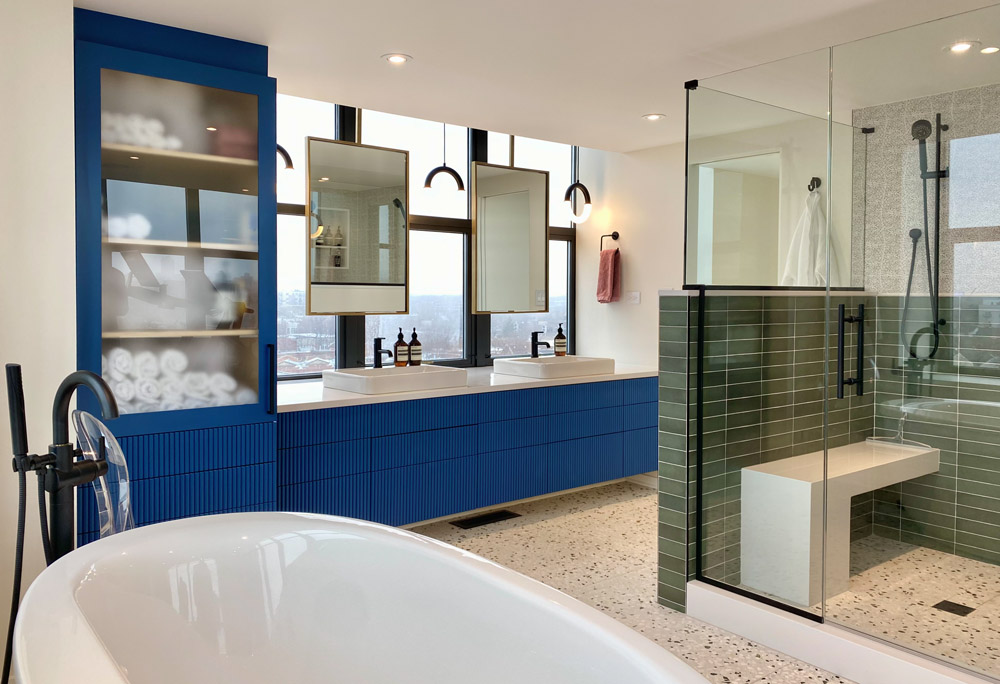 2. Quality & Thoughtfulness
We don't just get the job done, we take pride in doing it right. If a client wants something that isn't feasible or in their best interests, we are going to let them know. We are not comfortable with putting our name on work that isn't of the highest standard. We only aim to deliver quality results.
We had initially presented them with an idea that they did not feel was in our best interest as homeowners. They explained this to us and helped us formulate a better plan.

– Megan L
3. Timeliness
Our team will arrive on time each day to start work. We strive to get the project completed within the quoted timeline provided to you (granted there are no delays or back-orders on materials needed to complete your project). We understand that we are taking up space within your home and that this may cause stress so we want to be able to have your project completed on time for you to enjoy. 
The projects were done on time and with constant progress updates from the team. Jaime regularly texted me to keep me in the loop.

– Daniel D
4. Reputation
Our client testimonials carry our reputation and solidify our commitment to complete our clients' projects to the best of our abilities. In fact, many of our projects come from referrals – clients that were happy with our work and recommended us to their family and friends! You can check out some of our reviews over on trustworthy sites like Houzz, Angi, and Google Reviews.  
5. Experience
Longevity typically equals reliability, dependability, and a certain degree of competence. That's why after 20 years in business, IRPINO Construction is still going strong. In all our years of doing this, we can professionally assess any potential issues or problems and know how to address them if and when they arise. We've even had to come in and complete projects that other remodeling and construction companies were unable to finish because they simply did not have the skill set or experience to get the job done.  
The whole team led by Vinicio were detail orientated, had good judgment, and were highly professional. They came in after we had quality issues with a prior contractor. IPRINO Construction fixed everything and brought to life the vision we had for our bathroom and spa space!

– Kip Friel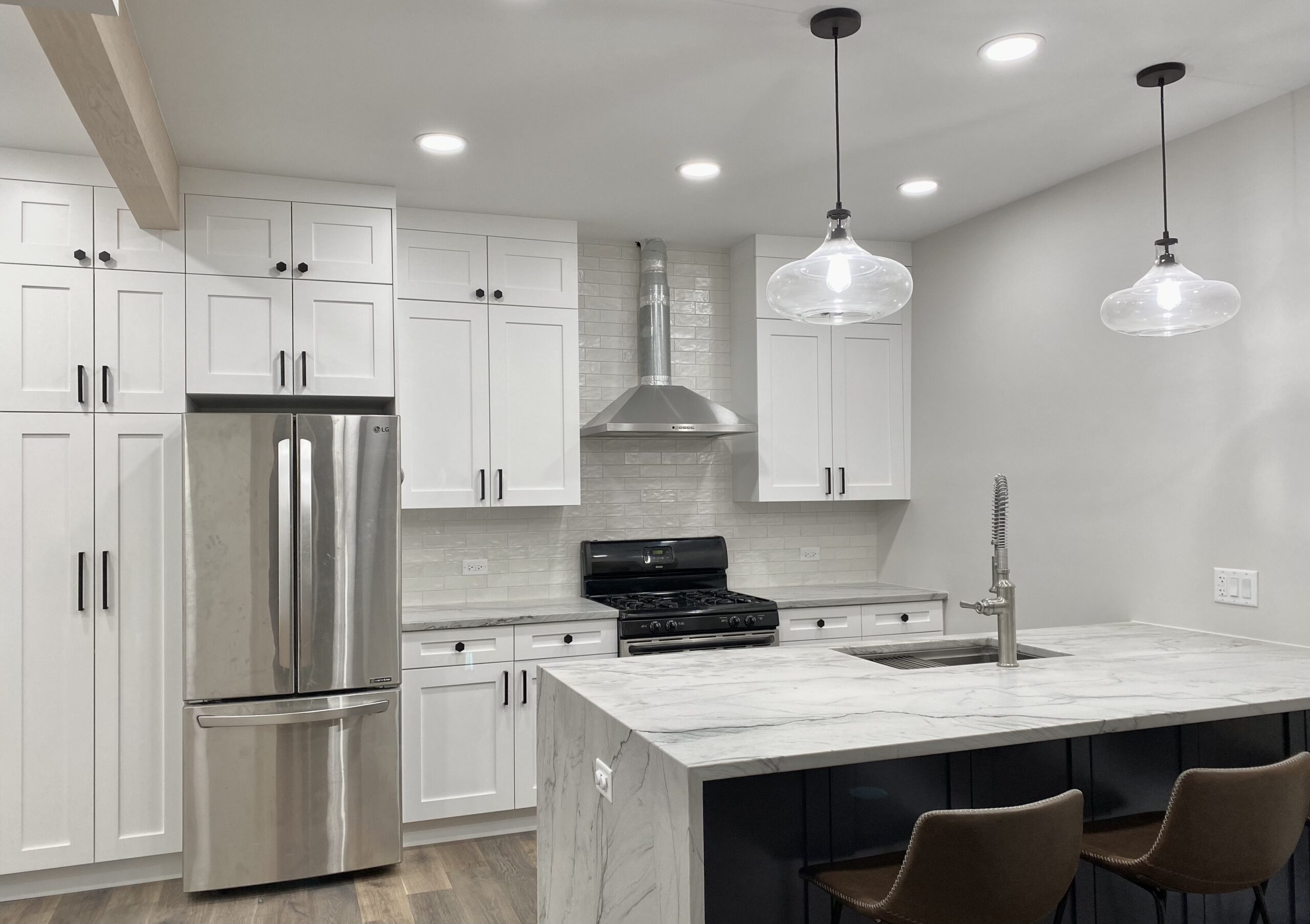 6. Level of Trust
Because of our reputation and experience, we've established a high level of trust with our clients. They trust us to not only deliver the best results possible but also to voice our concerns and provide any feedback and suggestions to better a project where we see fit. We are not about taking shortcuts or rushing to complete a job and our clients trust that we'll always provide our honest opinion based on our knowledge and years of experience. 
With any renovation project there are unforeseen roadblocks and issues that arise, and the team helped me work through each one to get to a resolution that I was not only okay with, but loved in the end. I cannot say enough great things about working with this team. Their end product was immaculate!

– Braden Russel
Looking for the best Chicago renovation, remodeling, and construction company? We've got you covered! IRPINO Construction is your one-stop-shop for all your residential remodeling needs. Our experienced team is ready to transform your space into the home of your dreams!
Let's get talking – contact us now or by calling (773) 525-7345.