Project Type: Master Bathroom Renovation
Neighborhood: Lincoln Park
Designer: Lugbill Designs 
Home Type: Multi-level Condominium
Timeline: 8 weeks 
This multi-level condominium in Chicago's Lincoln Park neighborhood was an extremely unique space. Located within a tower building, each room of this condo is situated on a different level with the bathroom providing 270-degree sweeping views of the Chicago city skyline. For this Lincoln Park bathroom renovation, IRPINO Construction undertook a complete gut renovation of the entire full-floor master bathroom which included a combined workout space. 

For this project, we:
Included a custom walk-in shower, free-standing bathtub, and a water closet;
Incorporated lots of custom finishes including millwork, cabinetry, and reconfiguration of electrical and plumbing for the new location of the toilet, tub filler, vanity, and shower. Not only did IRPINO Construction move the location of this, but all the plumbing and electrical is new, too;
Made better use and configuration of the space;
Used energy-efficient LEF lighting throughout the bathroom;
Were presented with a challenging situation due to the various tile types that we used. By using cement, porcelain, pencil, and mosaic hand-made custom tiles, we were working with a range of various tile thicknesses. This provided a more challenging installation than normal because IRPINO Construction had to feather the level of mortar placed down prior to installation for each individual piece of tile. This is a very involved process and custom experience that required us to leverage our years of experience in order to deliver the results both our client and we were looking to achieve.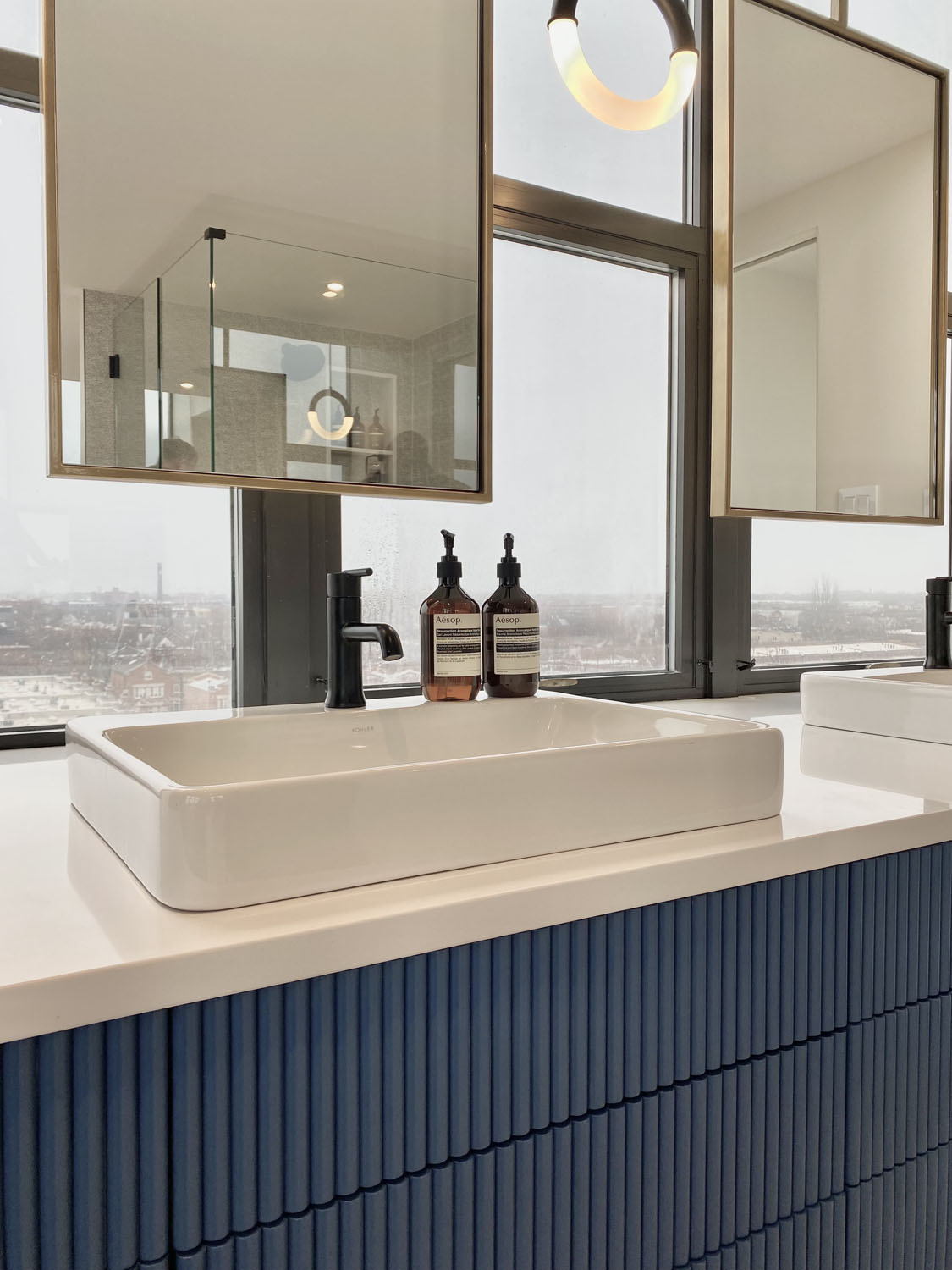 Why was this project unique?
As mentioned previously, this condominium is located in a tower building with each room of the house on a different level;
We used 36"x36" large-format cement tile. Because of the size and weight of these tiles, we needed to cut them by hand and it required three people to do so!
The water closet previously did not exist so we had to frame this out ourselves;
The condo has a solid concrete slab floor which provides challenges (most bathrooms have plywood floors). We were able to navigate and work around this with special tools to core through the concrete while maintaining its overall integrity.
The end result? A stunning, show-stopper bathroom, heavy on design and detail with spa-like vibes and 270-degree sweeping views of the Chicago city skyline!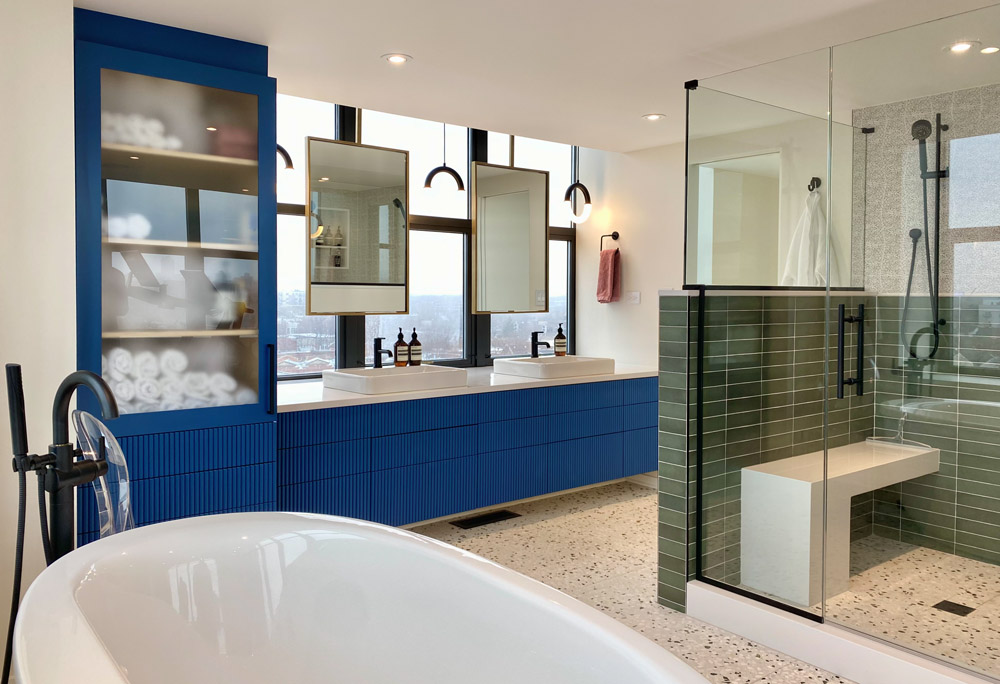 View more of our remodeling projects here.
Looking to remodel your Chicago bathroom? IRPINO Construction is your one-stop shop for all your bathroom remodeling needs in Chicago. Our experienced team is ready to transform your space into the bathroom of your Dreams!
Let's get talking – contact us now or by calling (773) 525-7345.