Project Type: Master Bathroom Renovation
Neighborhood: Noble Square
Home Type: Condo
Timeline: 4-weeks
When Sheena communicated her bathroom vision to our team, we knew exactly what she was looking to achieve. She wanted chic and sophisticated, a bright white and gold color palette, and pops of color in the form of plants to bring out the stark contrast between the greens and white. 

For this project, we:
Completely gutted the master bathroom for a total rehab renovation;
Completely removed a large, outdated, drop-in jacuzzi tub;
Reconfigured the area to accommodate a free-standing soaker tub;
Reconfigured the plumbing to allow for a floor-mounted fill-valve faucet (for the tub);
Installed a new walk-in shower with a bench;
Added an oversized niche with three body sprays and a separate shower head;
Installed a custom vanity with a quartz top and custom brass fittings throughout;
Added recessed lighting;
Installed an upgraded exhaust fan. 

Why was this project unique?
The materials used for the shower were beautiful, yet highly delicate to work with;
There were some tight spacial configurational challenges regarding running electrical and plumbing, however, our team was able to make it work.
The end result? A gorgeous, chic sanctuary where many hours will be spent soaking away any worries or stresses that life may bring.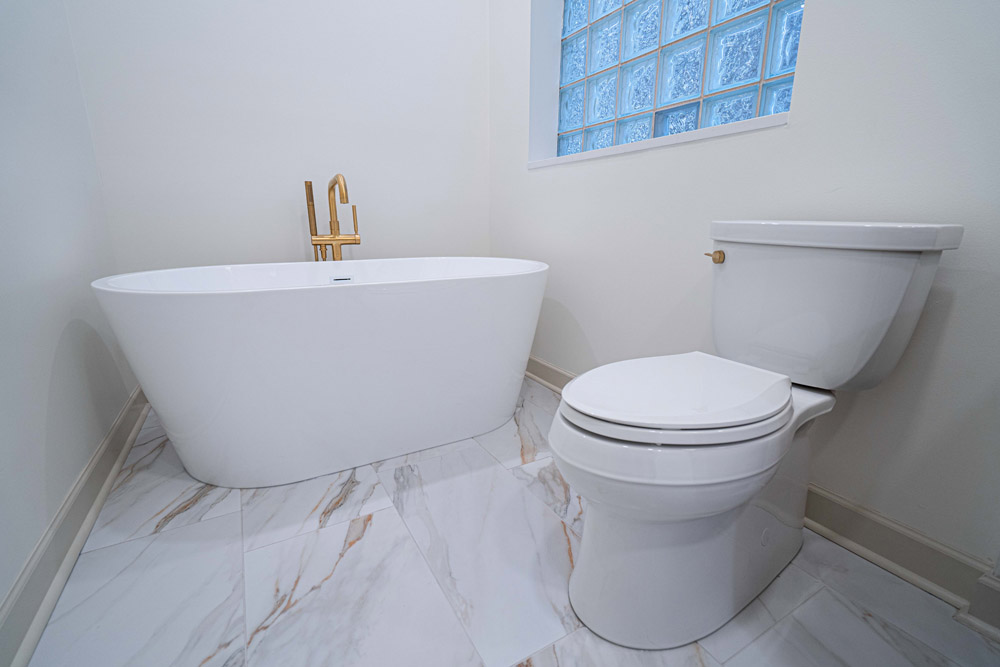 View more of our remodeling projects here.
Are you looking to remodel your Chicago bathroom? IRPINO Construction is your one-stop shop for all your bathroom remodeling needs in Chicago. Our experienced team is ready to transform your space into the bathroom of your Dreams!

Let's get talking – contact us now or by calling (773) 525-7345.