Project Type: Kitchen + Dining Room Renovation
Neighborhood: Old Town, Chicago
Home Type: Single Family Home
Timeline: 10 weeks
This single-family home that we worked on in Chicago's Old Town neighborhood came through to us via a referral. We had previously completed a project on a neighboring property and they recommended IRPINO Construction to our client. For this particular project, we undertook a complete first-floor renovation including kitchen and flooring.

For this project, we:
Incorporated custom millwork including crown molding and wainscoting;
Installed custom shelving;
Installed custom cabinetry that was sourced from Studio41;
Installed a large peninsula with quartz countertops, a waterfall edge, and a breakfast bar with seating;
Installed a backsplash;
Completely painted the first floor and touched up the walls and ceiling with some plaster and primer.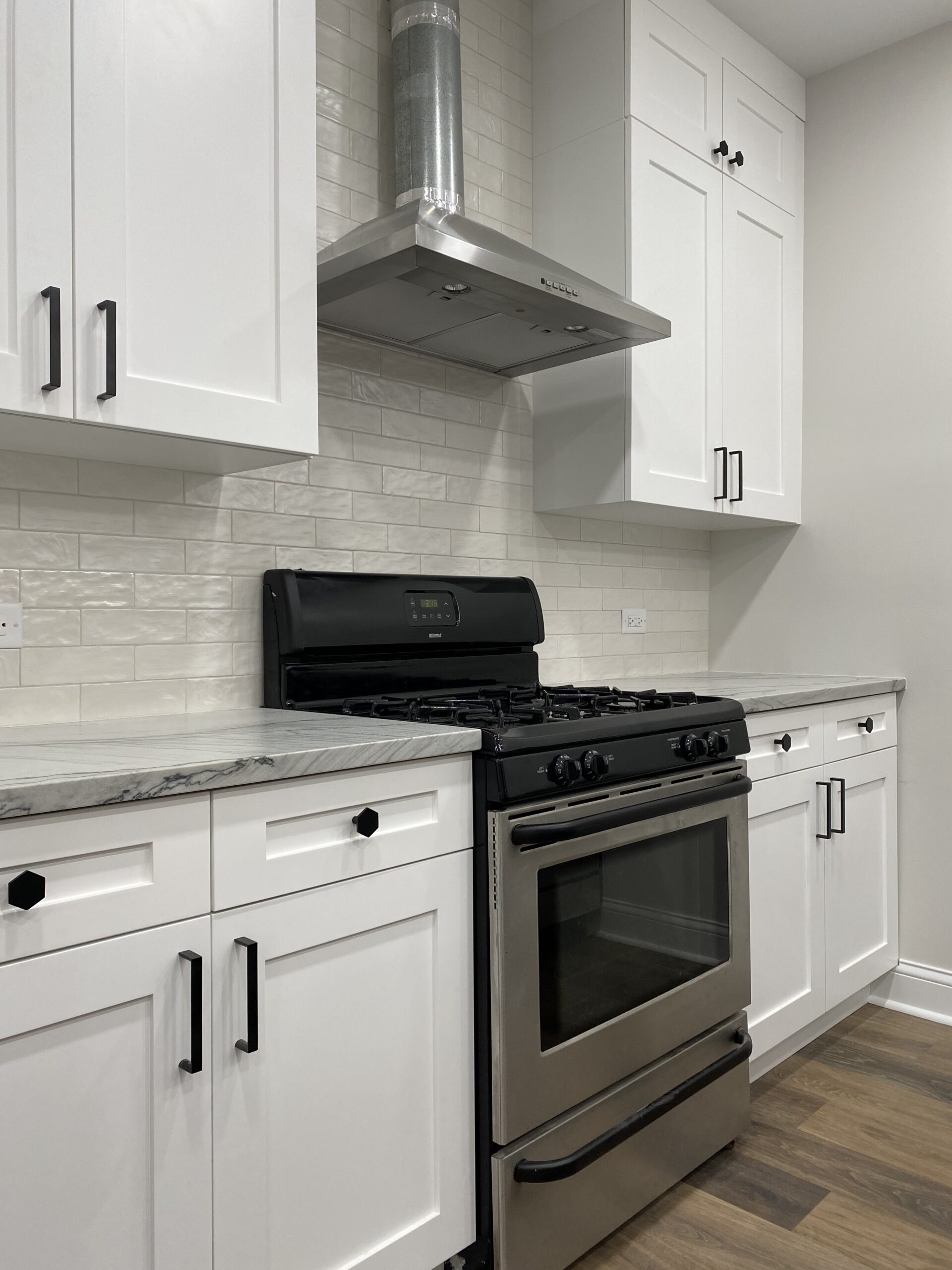 Why was this project unique?
We removed the entire first floor, leveled it (which in some places, was a difference of up to 4"), and then rebuilt a completely new ¾" CDX solid plywood subfloor;
We used 7" wide vinyl plant waterproof flooring;
Installed and wrapped a support beam with custom walnut millwork and installed custom walnut shelving;
Updated all electrical and plumbing;
A complete reconfiguration of the kitchen layout to better suit the needs of our client/family;
Helped improve the lighting on the first floor with the installation of LED recessed lighting and pendant lighting;
The end result? A brighter, open-concept kitchen and dining space that has a modern, refreshed look and feel to it.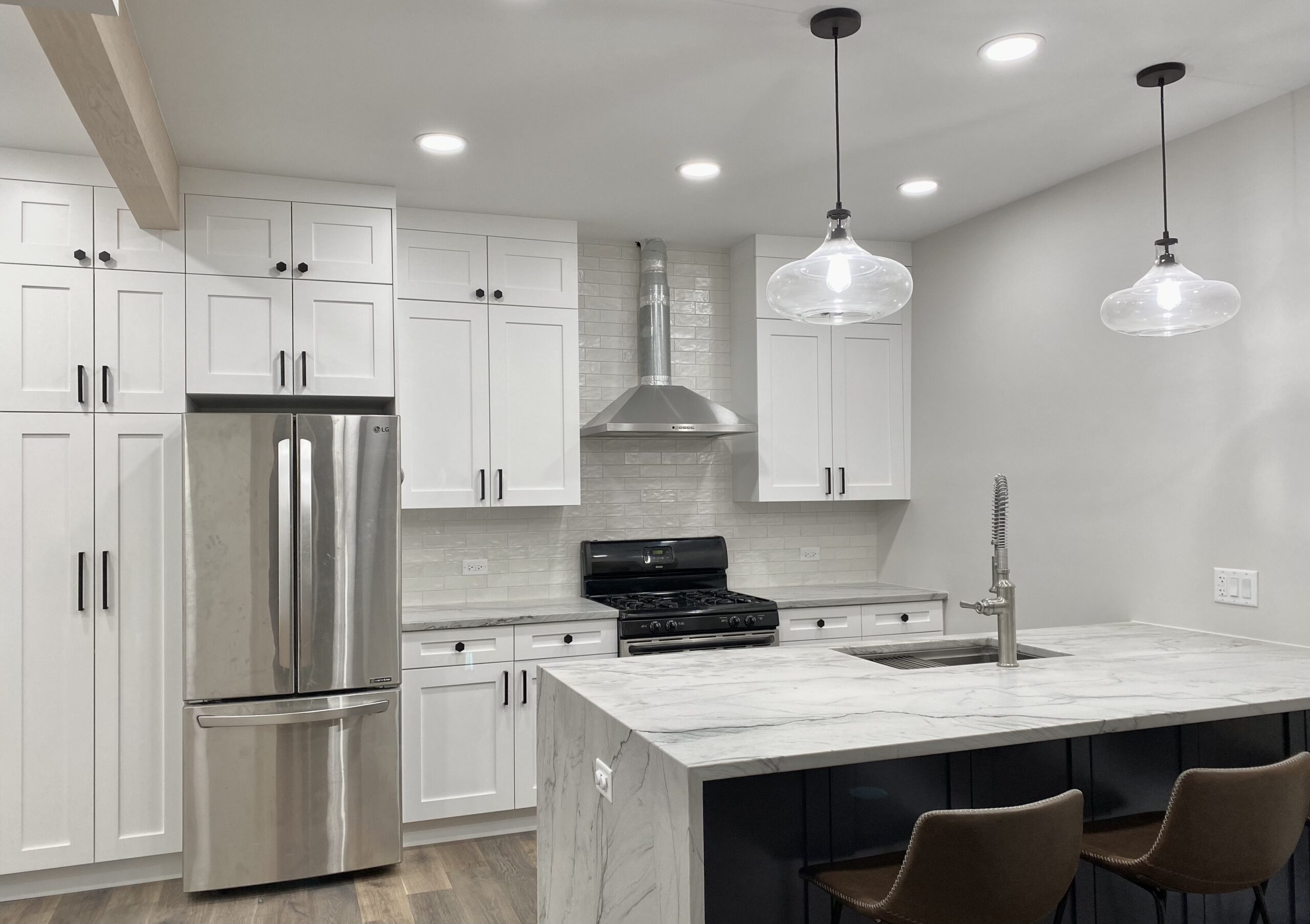 View more of our remodeling projects here.
Looking to remodel your Chicago kitchen? IRPINO Construction is your one-stop-shop for all your kitchen remodeling needs in Chicago. Our experienced team is ready to transform your space into the bathroom of your dreams!
Let's get talking – contact us now or by calling (773) 525-7345.