A kitchen is by far the most popular room to have remodeled. For many, the kitchen serves as a focal point of their home. When remodeled into a beautiful, functional space, the kitchen can be an absolute show-stopper! The average cost of a kitchen remodel in Chicago may seem expensive, but keep in mind that dated kitchens can drive down a home's resale value. A well-done remodel can attract buyers and make a higher listing price on a home seem reasonable. Above all, it can help you get the look and feel you want for your home. 
Before diving headfirst into your kitchen remodeling project, it is best to have a plan. IRPINO Construction has put together this kitchen remodel checklist to serve as a guide for making smart decisions in terms of functionality, design, logistics, and prepping for your project to begin.
Read More: Average Cost of a Kitchen Remodel in Chicago

How to plan a kitchen remodel
1. Functionality
The functionality stage consists of gathering ideas for your project wishlist. Your kitchen remodel checklist may consist of items like:
☐ What would you change or add to improve the space?
☐ Does your split sink serve its purpose or do you need a larger, single sink?
☐ Is there adequate storage or can a pantry be added or removed to maximize the space?
☐ Is there adequate lighting or does additional lighting need to be added?
2. Design
This involves mapping out your kitchen aesthetics in terms of:
☐ What color palette do you want to work with?
☐ Items you will need to source: tile, flooring, fixtures, sink, appliances (stove, oven, microwave, dishwasher, fridge/freezer, etc), and countertops.
☐ If you are making a significant change to the footprint of your kitchen, you should consider consulting an architect for floorplan changes.
3. Logistics
Here is where the detailed coordination of the entire operation comes together. Things you will need to consider include:
☐ Consider your timeline and budget – how soon do you want to get the project done?
☐ Line up a contractor
☐ If you live in a building that has an HOA, check with them to see if approval needs to be granted for any work/contractors (they will likely need to see proof of insurance and license).
☐ Are any permits required? Permits are usually required if any structural changes are being made.
☐ Order materials: Check shipping periods to make sure you will receive all materials on time and that there are no back-orders that can create long wait times.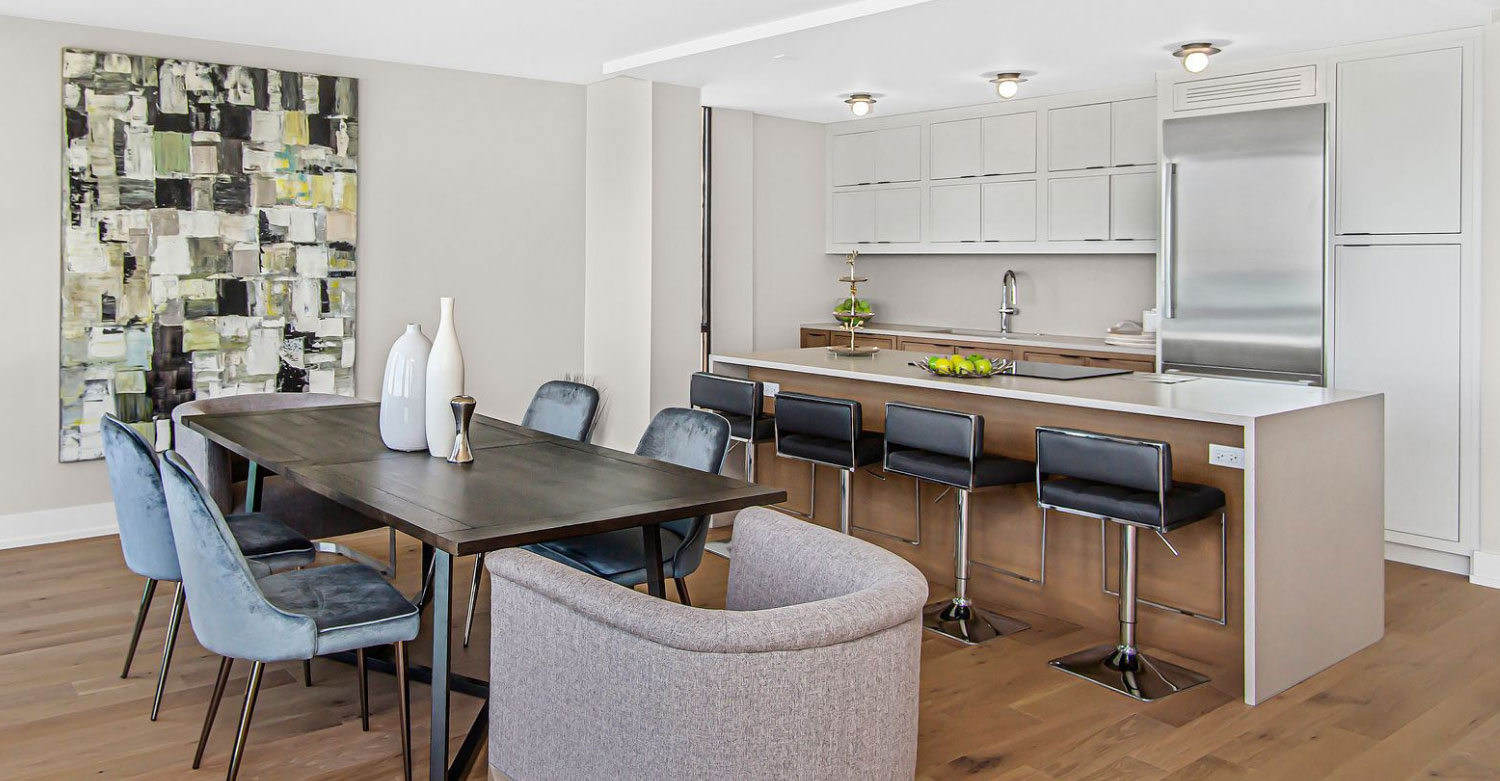 4. Prepare for your project to begin
The time has come! Items on your kitchen remodel checklist that falls under this category include:
☐ Packing up everything from your kitchen.
☐ Clearing out your personal belongings.
☐ Planning for alternative housing options depending on the size of your project.
☐ Will the remodel require enough tear-out that you'll need to seal off other rooms from dust or noise?
View more of our remodeling projects here.
Are you looking to remodel your Chicago kitchen? IRPINO Construction is your one-stop shop for all your kitchen remodeling needs in Chicago. Our experienced team is ready to transform your space into the kitchen of your dreams!

Let's get talking – contact us now or by calling (773) 525-7345.